16 Mar

Make the most of the Platinum Jubilee celebrations this June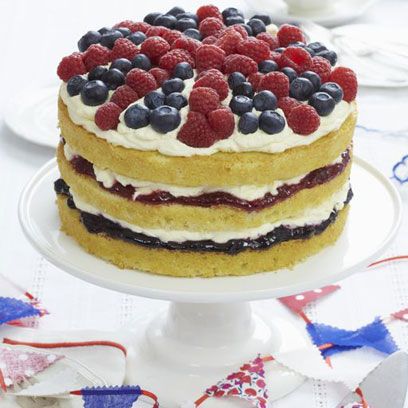 2022 marks Queen Elizabeth's 70th year on the throne which means she will be celebrating her Platinum Jubilee and there is cause for us all to celebrate with an additional bank holiday this summer! The Platinum Jubilee bank holiday falls on Friday 3rd June and the end of May spring bank holiday has been moved to the day before, Thursday 2nd June, meaning the first weekend in June will be a four day one. Even for those who aren't monarchists, a four day weekend is a reason for anyone to throw a party! Here at Chef's Compliments we have everyone covered with our wide range of services to celebrate the Platinum Jubilee.
Virtual Corporate Cooking Lessons
Why not mark the occasion in your work with one of our Virtual Corporate Cooking lessons? It's a great excuse for teams who aren't based in the same location to do a bit of bonding and get them excited for the long weekend to come.
All of our events are bespoke and the virtual lessons are no exception to this. We will work with you to create the perfect lesson plan for you and your colleagues. To make things that extra bit fun we can make the plan Jubilee themed with the best of British dishes so you can all learn how to make a meal fit for a queen!
Our virtual lessons are not restricted to work places, if you'd like to do one with your family or friends for your Jubilee celebrations then just let us know.
Dinner Party
What could be more fitting to honour the jubilee that your own private dinner party where you will be treated like a queen?
We can work with you to create the ideal menu for you and your guests to feast the occasion and on the day you can lavish in the company of your guests whilst your meal is prepared and then served to you.
As with any event we throw, the experience is completely unique to you, not only will we help you create your menu but you can also let us know any additional details you'd like to make the event that extra special and we can see about accommodating these for you.
BBQ
With the Jubilee bank holiday weekend falling in June it won't be the only thing to celebrate as summer will also be upon us! Warmer, brighter summer days signal one thing to us here at Chef's Compliments, being able to do BBQs again!
If the idea of enjoying delicious food outdoors in the summer sun is heaven to you then one of our BBQs is the perfect way to celebrate. Our chefs can make all your favourite BBQ dishes or if you're unsure what to choose we have plenty of options we can suggest until together we come up with your quintessential menu.
Even if you're not celebrating the jubilee it would be criminal not to take advantage of June's long weekend to do something special with the people you love. So if you're interested in booking any of our services for the jubilee celebrations, get in touch today.